Wine of the Month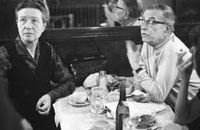 Beginning of the French Arts Season
Summertime and vacation are over… having amassed lovely memories of many happy times by the seaside, it is now time to come back at work !
There is nothing else like the opening of the Arts Season to travel far away in our minds ! In early November, a writer will be awarded the 'Flore prize' at the famous 'Café de Flore', a Parisian café that is famous the world over as being an iconic place for French Literature… For this very special event, and to celebrate the winner of 'Prix de Flore', our Pouilly Fumé La Rambarde will be flowing freely at Café de Flore ! Watch the video
Recipe : Bruschetta with Hot Goat Cheese and Olive rounds
'PROMENADE GOURMANDE NIVERNAISE'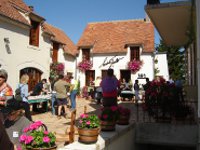 A Gastronomy & Health program that has been especially designed for you as an opening to the 'Taste Week' !
Sunday, 8th September 2019… ' a 10 kilometers' walk, that makes the palates thirsty ! » Take part to this walk and indulge the most beautiful sceneries of our region. This walk is organized by the Doyen de Nevers Lion's Club together with 'Les Toques Nivernaises ' (Association of local chefs) for a local Charity. As you walk, you will stop at 5 different places (aperitif, starters, main course, cheese and dessert) to taste 3 dishes prepared by 3 different chefs, that will be served together with the wines of the winemakers of Pouilly-sur-Loire and Coteaux-du-Giennois. Domaine Landrat-Guyollot will be pleased to welcome you at one of the stops. For more information and booking : www.promenade-gourmande.org
'JAZZ CLUB DES PALAIS'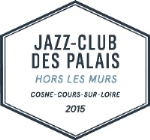 Monday, 28th January 2019 – 8.30 p.m. – Salle-des-Fêtes de Cosne-sur-Loire (Nièvre) Jazz Concert : «Macha Gharibian Trio" followed by a tasting of Domaine Landrat-Guyollot's wines.
Booking / For more information about the concert : www.neversdjazz.com / Tel. +33 (0)3 86 57 00 00 and www.mairie-cosnesurloire.fr Tel. +33 (0)3 86 28 11 85
WHITE WINE BLENDS WITH COLOURS AGAIN ! - 1st May-4th May 2019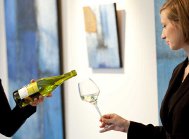 2019 FIAAC
7th International Contemporary Art Fair in Pouilly-Fumé Wineries…
For the seventh time, Contemporary Art enters the Pouilly Winegrowers' Cellars.
This is an exceptional four-day event set between the Loire an its vineyards for you to discover and acquire the latest vintage of a wine that has earned global acclaim as well as paintings representing major trends in contemporary art.
Come and visit us to combine the pleasures of your eyes and taste buds!
Calling all wine-lovers and art collectors –this is an event not to be missed : save the date!
Domaine Landrat-Guyollot will be delighted to showcase the works of Christine MAILLARD.
For more information : http://www.lesrdvdupf.org
http://www.christinemailard.com
PROWEIN, DÜSSELDORF, GERMANY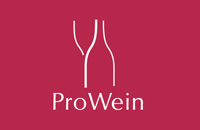 17-18-19th March 2019 (09.00 am -6.00 pm)
Domaine Landrat-Guyollot shall exhibit at Prowein and present their Collection of Wines to the German and European buyers.
Stand 11A72, Loire Valley Pavilion, France Wing.
POUILLY FUME LA RAMBARDE PERFORMING IN 'DES RACINES & DES AILES'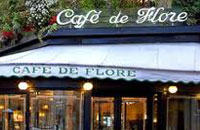 Des Racines & des Ailes : 'Foreigners in love with Paris' - Wednesday 6th January 2010
Domain Landrat-Guyollot was to the fore in 'Foreigners in love with Paris', the marvellous documentary film of French TV program 'Des Racines & des Ailes', in which their wine Pouilly Fumé La Rambarde was served at Café de Flore by Tetsuya, first foreign waiter in this mythic place of arts, a prestigious and historic place of meeting for writers, which is known throughout the world !
Documentary film by Philippe Poiret and Eléonore Manéglier
Produced by CAPA - France Télévisions - pôle France 3
For more details, click on this link
http://programmes.france3.fr/des-racines-et-des-ailes/index-fr.php?page=emission&idarticle=578