Art & Regional Heritage
Galerie Garnier Delaporte : Contemporary Art Gallery (17 km)
www.galerie.garnierdelaporte.com
In Chavignol, near Sancerre, Brigitte and Patrice Garnier-Delaporte will thrill your sense for Art at the rythm of the contemporary works they exhibit... Well worth a look.
FIAAC : International Contemporary Art Fair in Pouilly-Fumé Wineries organized by the association « Les Rendez-vous du Pouilly-Fumé ».
www.lesrdvdupf.org/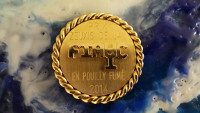 An exceptional four-day event set between the Loire and its vineyards for you to discover and acquire the latest vintage of a wine that has earned global acclaim as well as paintings representing major trends in contemporary art.

Guédelon (50 km)
www.guedelon.fr
Using 13th century building techniques, a castle is being created. An amazing adventure in history. Guided tours highly recommended for both adults and children !
Saint-Fargeau Castle (50 km)
www.chateau-de-saint-fargeau.com
Visit of the furnished Castle of 'La Grande Mademoiselle'. Historical show at nightfall on Fridays and Saturdays, July-August.
Bazoches Castle (100 km)
www.chateau-bazoches.com
In the heart of the Morvan Region, discover Vauban's Mansion, himself a builder of fortresses of genius.